MF Appeal
APPEAL Together we can do it!!!
We all know that it will need a lot of efforts and resources to tackle the numerous social, health, education and environmental problems in Mardan. It is not the job of a single person. But collectively we can make a difference.
We need to look after our families and friends first. But if we have extra resources and time then we shall not forget those who need our support.
MARDAN Foundation is currently running a few projects and your support can make these a success. You can choose any project of your interest and we will be happy to run it for you the way you like it.

For Orphans and Needy children

There are large number of children who need education and social welfare support. MARDAN Foundation is keen to help these children and it will appreciate your help in this good cause.

Famous Singer Qamro Jan Appeal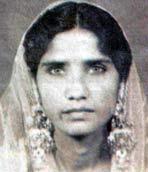 This famous singer of her time is living a miserable life as result of poverty. Her house is a small piece of land surrounded by old muddy walls and no living facilities. One is ashamed of seeing such a poverty stricken house in the 21st century. She is also unable to pay the rent. Qamro Jan was awarded by the Pakistan government for her performance and she was given the excellence award in 1999-2000.

Although it is a big achievement for her and she has enjoyed receiving the award but in fact it is no more than a piece of metal. This is not going to bring an end to her miseries. She is becoming poorer and poorer day by day.
She deserves strong financial support not only from the provincial but from the central government. The authorities and in particular the ministry of culture shall consider themselves responsible for looking after people like Qamro Jan.

MARDAN Foundation is pleased to announce that in response to our previous publication about Qamro Jan, a public support for such artists has grown and to some extent we have been successful in conveying our message.

Moreover Qamro Jan has been awarded a certificate by the friends of MARDAN Foundation along with a cash prize of 5000 rupees. Also the friends of MARDAN Foundation have decided to pay her house rent for two years, from January 2006.We request other friends to come forward and join us in this good cause. We need to support the ones who supported our culture and language.

Sports/Health Appeal

Join us in the development and promotion of healthy sports in Mardan.
Medical / Health
MARDAN Foundation has teamed up with voluntary organizations to arrange Free Medical Camps. One such organization is AIMS (Abaseen Institute of Medical Science) which will work to identify and treat Sugar patients. You can contribute to such camps and ask us to arrange one for you in your area or village.

Help the Artist Appeal
Muhammad Usman Mardanvi

I have just returned from a two weeks trip to Chitral, a district in the extreme North Western part ofPakistan. I was a tour guide to a Canadian delegation. I have seen so many beautiful sceneries and interesting things in the Valley of Kalash (Rambur) and Kafiristan (the land of infidels).These are worth mentioning but I am going to write about an individual whom we met in a small village in Kalash valley.
Shlogram village is situated on the cliffs of beautiful mountains. There are about thirty houses and the residents are very innocent. They believe in wooden effigies, most probably one of the ancient living religions of the world with unique language, culture, festivals and rituals. Every year thousands of tourists, locals and foreigners, visit the valley and small villages. In this Biblical village I heard about the work of a thirty year old artist. Rahmat Wali is a popular man in the area because of his excellent and creative wood works. The sad side of the story is that he developed Polio in childhood and is unable to walk. He did not go to school and is illiterate. But he is a genius and has got God gifted talent. He has craved some masterpieces of wood, purchased by art lovers at nominal prices.

Rahmat Wali is a very hospitable and polite man. He talked to us nicely and showed us around his simple house. He has four sisters and one brother and himself being the eldest. He is not receiving any benefits from the Government of Pakistan. Our Canadian tourists helped him through purchase of a decoration piece. I was unable to purchase anything or pay him as I do not have enough resources. But I did appreciate his art and excellent work. I also promised him that I will introduce him to the entire world. That is why I wrote these few lines with the hope that there will be someone, in some corner of the world who would help this paraplegic artist. And the best way will be to provide him means so he can utilize his expertise to the best of his ability.

For more details send email to: This e-mail address is being protected from spambots. You need JavaScript enabled to view it

Donate Please!!
Together we can make a difference to lives and communities. All the supporters of Mardan Foundation and MARDAN Foundation can make donations by sending their cheques payable to MIAC:
Support MARDAN Foundation
You can reduce miseries of our people by making donations.
Account number: 4787 – 4
Account Title: Mardan Information & Advice Center
Bank Address: MCB the Mall Mardan, KPK Pakistan.
Branch Code: (0279)
Swift Code:
Account number: 0072407551000191
Account Title: MARDAN FOUNDATION
Bank Address: MCB the Mall Mardan, KPK Pakistan.
Branch Code: (0279)
Swift Code:
Please feel free to contact the team of MARDAN Foundation.
OR
Please use PayPal to donate.
All donations go to specific projects of MARDAN Foundation.
Thank you for the Support!!